Finding the Balance
Among the chief concerns of museums with collections is the preservation and care of the objects in their possession. Maintaining a collection, sometimes numbering in the hundreds of thousands of works in various mediums, is a massive undertaking that is expensive, labor intensive, and environmentally impactful. However, the labor and resources invested in collecting and preserving material culture allow the works to continue "living," whether while on display in their home institution or on loan to other venues, in ways that make them accessible to a broad array of people.
The act of caring for our shared cultural heritage—and thus assuring that it is available to and can be experienced and enjoyed by future generations—is itself a powerful act of sustainability that is at the heart of the museum enterprise.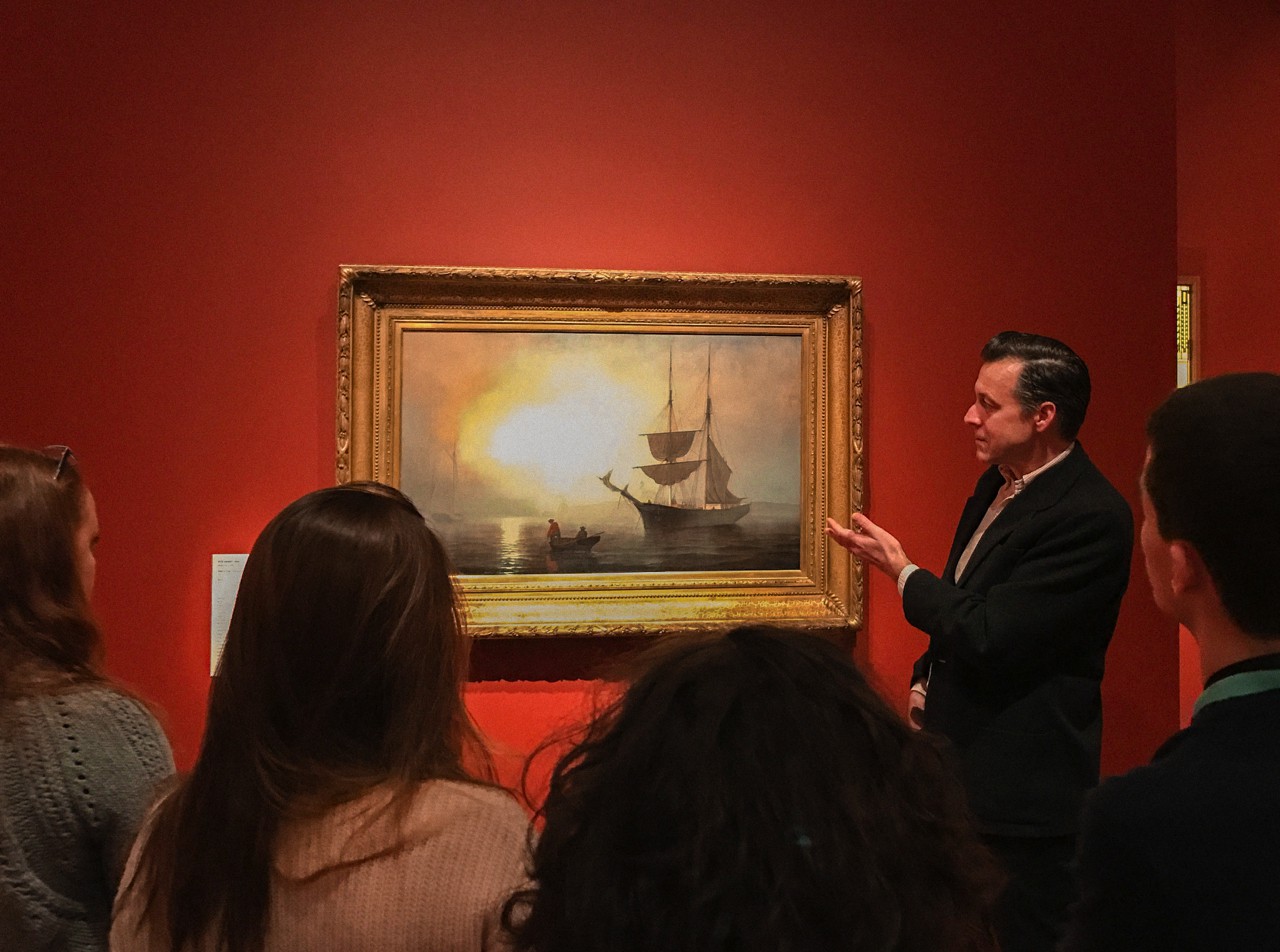 Students studying a painting in the galleries of the Princeton University Art Museum.
Image credits
Menu page: Albert Bierstadt, Mount Adams, Washington (detail), 1875. Oil on canvas 138 x 213 cm. Princeton University Art Museum. Gift of Mrs. Jacob N. Beam (y940-430)1
People Power: Raphaelle Peale, Still Life with Steak, 1816–17. Oil on wood, 34 x 49.5 cm. Munson-Williams-Proctor Arts Institute, Utica, New York / Charles Willson Peale, American, 1741–1827. George Washington at the Battle of Princeton, 1783–84. Oil on canvas. 237 x 145 cm. Princeton University, commissioned by the Trustees (PP222)